Heroes Auto Chess
Dota 2 News: Dota Auto Chess new update brings two new heroes and ton of changes – Sportskeeda
News




154   //   


30 Apr 2019, 18:56 IST

SHARE
Share Options
×
Facebook
Twitter
Flipboard
Reddit
Google+
Email
Image courtesy: Sportskeeda web site
Dota Auto Chess has been the most effective customized sport of the net aggressive Battle Arena Dota 2. The sport made by Drodo Studio, a Chinese sport developer firm lately reached about eight million subscribers on the steam workshop which matches to indicate how in style and entertaining the sport has change into.
The builders launched a new patch to the customized sport this Monday which has added two new heroes and modified lots concerning the sport.
The patch has added Dazzle and IO as two new heroes within the technique customized sport. Both these heroes are very acquainted faces to Dota 2 gamers. Dazzle is Troll Priest and IO is a Legendary unit.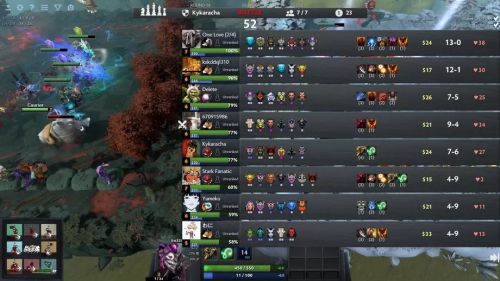 Image courtesy: Polygon web site
Among the new changes, the builders have reworked the Knight's Divine Protection, making it much less highly effective within the early sport. The sport now has a neater approach to scout different participant and their hero compositions. Instead of hovering your mouse all around the map, the gamers can now see all the opposite participant's particulars in a scoreboard which may be pulled from the aspect of the interface. This change may have a really constructive impression on gamers who lose lots of time scouting different gamers for making focused drafts to defeat them.
Some different main changes embody changes in UI, rework to Blademail, Lich faraway from piece pool for transforming. A new season will start on 1 May 2019.
Dota Auto Chess has change into so well-known that it's streamed by well-known gamers and has lots of viewers. The sport has additionally entered the aggressive scene, with tournaments going down in lots of locations, some of them are by huge organisers bringing lots of consideration. However, Drodo Studio has been very quiet about their future plans for the sport and solely time will inform how they curve the long run with this path-breaking new creation.
Fetching extra content material…
');
storiesList.insertAdjacentHTML('beforeend', '
End Page ' + pageNumber + '
');
window.addEventListener("scroll", onWindowScroll);
operate onWindowScroll(e) page_to_be_fetched -1 ? postType : "News";
var class = "Scroll: " + sort;
if (typeof ga_event == 'operate' && knowledge.trim() != ")
ga_event(class, motion, label);
if (knowledge.trim() != ") else
timelineLoadingDivTop.model.show = 'none';
timelineLoadingDivBottom.model.show = 'none';
removeDuplicateStories();
refreshScores();
// This is completed in order that the argument worth will get corrected in case the person masses the feed by giving web page as param and then switches the feed.
window.scrollTo(window.scrollX, window.scrollY + 1);
, operate (error)
console.log(error);
infiniteScrollRequestInProgress = false;
timelineLoadingDivTop.model.show = 'none';
timelineLoadingDivBottom.model.show = 'none';
);
}
else
infiniteScrollRequestInProgress = false;
}
}
}
operate checkVisible(elm)
var rect = elm.getBoundingClientRect();
var viewHeight = Math.max(doc.documentElement.clientHeight, window.innerHeight);
return !(rect.backside = zero);
operate updateURL(page_no)
var querystring = window.location.search;
var hash = window.location.hash;
//take away hash (and any trailing #) from url
var url = window.location.href.change(hash, ").change(/#+$/,");
if(querystring != ")
url = url.change(querystring, '?web page='+page_no);
else
url += hash;
if(window.location.href != url)
return url;
operate updateLinksAndMeta(page_no) {
//update title and meta description
if(page_no == 1)
//take away web page no
doc.title = (doc.title).change(/Page [0-9]+ – /g, "");
if(meta_description)
else if(page_no > 1)
if(canonical)
}
operate updateCricketScore(story, knowledge)
knowledge = JSON.parse(knowledge);
var match = knowledge['score_strip'][0]['currently_batting'] ? knowledge['score_strip'][0] : null;
if (match == null)
match = knowledge['score_strip'][1]['currently_batting'] ? knowledge['score_strip'][1] : null;
if (match != null)
story.innerHTML = match['short_name'] + ' ' + match['score'];
else YET TO START';
operate refreshScores() {
var tales = $all('[data-scoreid]');
for (var i = zero; i